We wanted to know what our students past and present think of the course and what it is like to study here. Our students graduate each July and it seems that their comments explain why they have done so well.
Capable & confident
Katy
I applied to OMBS late as I did not get into university to do the course that I wanted. I was planning on using OMBS as a gap year and I was going to apply to university when I finished here. However, I am no longer going to because I have gained all the skills I need to get a great job.
Abby
I left school in the summer of 2017 having completed my A Levels and with an offer of a place at university to study Business Management which I deferred until 2018. I went to work in an office and it was during this time that I began to question whether university was the right choice for me. I found that I was enjoying working life but I was frustrated by my lack of experience in many office practices. It was then that I decided to look into other ways to improve my skills to enable me to pursue a career in business.
I had heard about Oxford Media & Business School from a friend and I decided to look into it. The Professional Business Diploma is highly regarded by a wide variety of employers and, having looked at the course content, I realised that this was the perfect alternative to university and would give me the skills I would need to follow the career path I wanted to take.
Tess
I originally had a place at Oxford Brookes University to study Anthropology, however during my gap year, I realised that I was picking the course for the sake of going to University. After doing some work, it was evident that I wanted to get into the working world as soon as possible, rather than studying for three more years.
After some research into alternatives to university, I came across the Professional Business Diploma course at Oxford Media & Business School. This course was exactly what I was looking for and so I made the conscious decision to withdraw my university offer. The course has given me the opportunity to spend a year in Oxford as a student, whilst assisting me in developing my business and IT skills. It has been a fantastic course and I know the transferable skills I have learnt will be extremely useful in any job I go into.
Megan
"I came to OMBS because university was never something that excited me. I wanted to go into the work place with a wide range of skills in a short period of time. OMBS has given me everything i need in order to do that, and along with it an amazing experience and a lot of new friends."
Alice
"I had no idea what to expect from this course, but I now realise what a genuine insight into the world of business it is, and being able to study and live in Oxford is a huge bonus!"
Georgina
"Coming to OMBS was the best decision I ever made. I have learnt so many skills that I never thought would be possible and have been given endless opportunities to prepare me for the workplace. Living in Oxford has been an amazing experience and I have met some great lifelong friends"
Josie
"OMBS was the perfect path into the working world without going to uni.  I now have the tools and experience to succeed in any field I choose."
Millie
"The past 9 months have gone by so quickly!  I have had such a wonderful experience at OMBS.  I never thought I would experience 'uni life' and I certainly did in Oxford.  I have had the most amazing time and making friends for life and skills, I will never forget.  What I have learnt at OMBS has made me realise that I can go out into the wide world and get the job I want.  I feel I have achieved so much this past year and I am very sad that it is all over.  Thank you so much again."
Minna
"The best decision I made was coming to OMBS after not going to uni.  I feel proud of my achievements for the first time throughout my education.  I have grown so much over the past year in confidence and can't thank OMBS enough for the opportunity here. The course has developed so many skills I didn't have before which will be invaluable for any job. I couldn't fault anything about this course.  I have made lifelong, amazing friends and am so proud of what I have achieved. "
Beth
"This course has exceeded my expectations on how much I would actually learn; school wasn't the right environment for me.  I thought education and learning wasn't my thing – but this year the support and the teaching style is done in a way that really helps you understand and retain information."
Ella
"The course has been extremely beneficial to me and it has taught me extensive IT and Office skills which made me stand out during work experience week resulting in being offered a full time job!  I have thoroughly enjoyed learning shorthand which none of my peers outside of OMBS have – another factor which makes my CV stand out from the rest."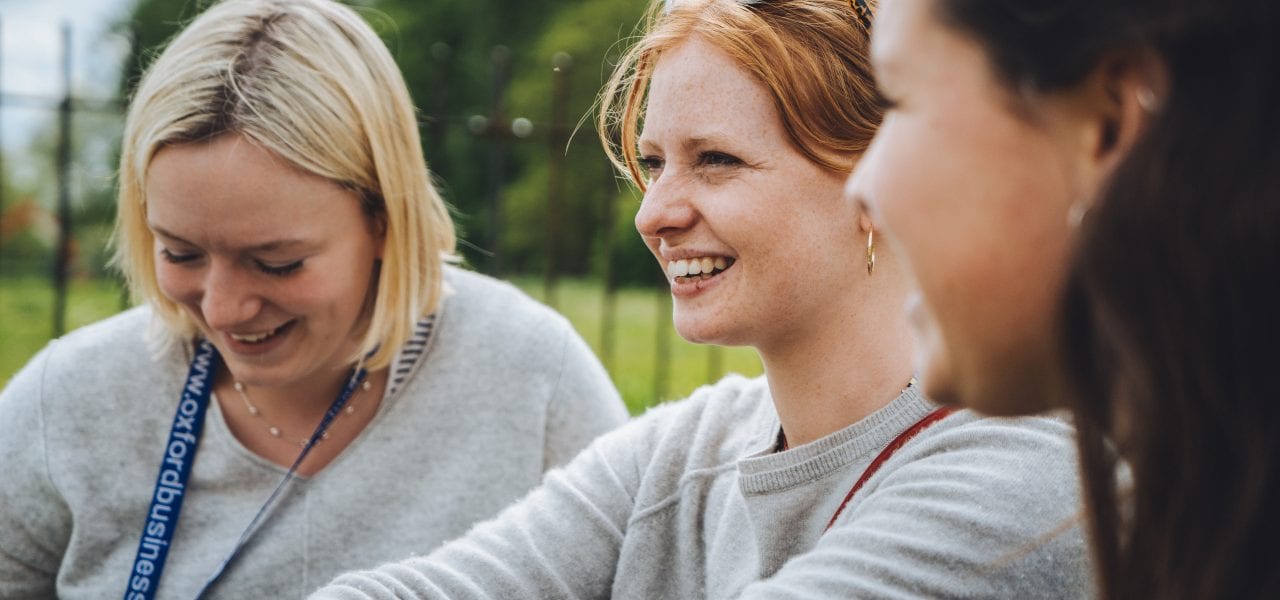 Our students give their views about what it is like at OMBS