We have a long history of producing first class students who very quickly move up the career ladder.
OMBS was originally called St Aldates Secretarial College, which was formed in 1976. It expanded rapidly moving from George Street to Rose Place in the centre of Oxford.
In January 1999 the College acquired Mrs Thomsett's Secretarial College and merged with the Oxford and County Business College (fondly remembered as the "Ox and Cow"). Founded in 1936 the Oxford and County Business College was a prestigious secretarial school for young women located in St Giles.
This merger gave the college the opportunity to re-brand under the new name of Oxford Media & Business School. At the beginning it offered courses for graduates, gap year programmes and the Executive PA Diploma. In 2019 the Executive PA Diploma was renamed to the one year Professional Business Diploma. The course content continued unchanged. The name change came about following a survey of current and past students which indicated that career paths followed roles other than an Executive PA. It now prepares our students with a comprehensive knowledge and understanding of the world of business.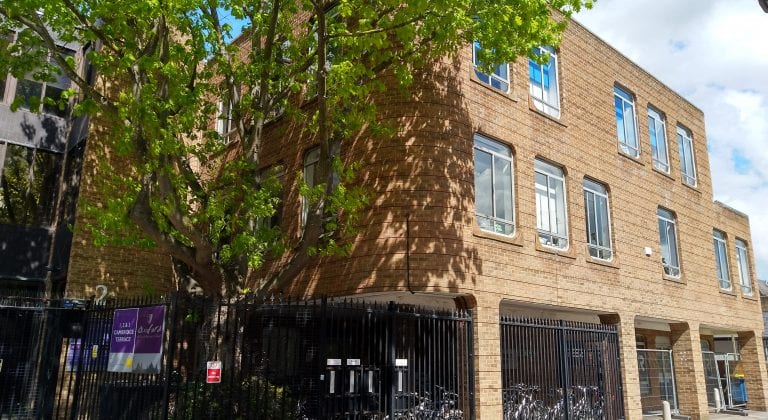 The British Accreditation Council
Oxford Media & Business School is accredited by the British Accreditation Council for Independent and Further and Higher Education.
In May 2014 the College received excellent inspection results from BAC. The summary of the College's strengths were detailed as:
"Highly skilled, enthusiastic and experienced Principal and administrative staff. Subject content and learning opportunities are based on current industrial and commercial needs. Excellent air-conditioned teaching accommodation, latest facilities and online resources. Excellent website and full use of IT for teaching, administration and records. Close relationships with employment agencies, industry and commerce to place all graduate students in employment with good career prospects. Well equipped, attractive new premises, with enhanced accommodation for students, staff and tutors."
---